Sagescript Products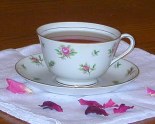 We now have tea and chocolate.



Botanical Labs & Skin Care
Antero Fields Products - Skin Care through the Simplicity of Science
Try the Alternative to Corporate Skin Care!
These products are under the name Antero Fields. Antero means 'graceful walker' and these products are so named because of our commitment to the environment. We use the best possible, natural ingredients in our products. We grow our own herbs using sustainable practices. Our products contain functional ingredients that improve the health of the skin; no fillers. Products are made in small batches using homegrown botanicals. Antero products were created by a biochemist with your health and pleasure in mind, combining the best of traditional knowledge and the best of scientific knowledge. They are simply the best.

Hand cut soaps, a generous 4 ounce bar. Choose from Lavender Shea Butter, rose geranium shea butter or calendula/oatmeal shea butter. $4.00
Some smaller cut bars available for $3.00. You or your special someone will love these!
Aromatherapy Room/Linen Sprays $6.50/2 oz
Stress Buster - decreases stress
St. Blaise - antiseptic spray
Aristotle - for increased mental acuity and concentration

Foot and Body Powder $5.75/4 oz

Especially designed for feet and underarms to eliminate the need for paraben containing deodorants.


Lip balm pot $3.00/.5 oz

Lip balm tube $2.00/.15 oz

Use daily to decrease your risk of cold sores.

Hand/Knuckle balm $5.55/2 oz

Great for working hands that get dry and cracked.


Botanical Body Scrubs $6.95/8 oz jar

With Shea butter, rub these luxurious salts on while in the shower then rinse off. The salt acts as an exfoliant, leaving a protective moisturizing layer on your skin.


Various Soaps Generous 4 ounce bars made from all vegetable oils. If you've never tried a hand crafted soap, you will be amazed at how it moisturizes your skin.

Four miscellaneous bars together packaged together in a cellophane gift bag $15.00.

Three soaps packaged together with a nylon scrubby for $12.00.



Mountain Mist Hand/Body Lotion $5.50/4 oz

Rich, moisturizing body lotion. Contains rice bran oil which is high in phytoestrogens.


Thyma-flu $4.00

Mixture of anti-viral herbs and immune boosting herbs. Add your own alcohol (8 oz), wait two weeks and then it is ready to use.

Take 2 tsp daily at the first sign of cold or flu. Contains elderberry, echinacea, thyme, horehound, peppermint.
Relaxation Tea 4 ounce volume (email for availability and pricing)

A blend of herbs to decrease anxiety. Sip generously.

Foot Butter
Comes as a solid but soaks into skin on contact. With peppermint for a refreshing lift.
4 ounce tin $8.00
2 ounce in a plastic zip lock bag $4.00

Foot Bath $3.00
for 4 generous sized tea bags
This foot bath contains a combination of healing herbs to promote relaxation, decrease anxiety, and help prevent odors and infections.
Seasonal Potpourri $3.75
for a generous sized bag (about 2 cups)
Christmas Rose - a beautiful blend of rose petals and tiny pinecones and other herbs with pine essential oil and rose geranium. This product does not contain any endangered or toxic species. All ingredients were home grown without the use of pesticides.
Soothe the Sole $13.50
Foot care kit contains massage stones, foot/body powder, herbal foot bath, and foot butter. Comes in a zipper vinyl bag. Great for the person on their feet!
I recommend having with tea!

Gift Sets,
prices vary. Pick out the products you want, add an attractive Holiday tin for $1.00.
Gift set shown contains hand lotion, bath salts, lip balm for $12.00. Add a soap for $4.00.
Shipping and handling will be added to the cost of the product and will vary depending upon the weight of the product. Priority USPS delivery can be packaged for $7.95.
We accept PayPal or check. Email for purchasing information other than Paypal or for any additional information.
Coming Soon:
Alcohol-free Mouth Wash, and Joint/pain Balm, Anti-Aging Face Cream

Any of our products can be combined as a gift bag in cellophane.
To make a purchase, either click on the links above or contact us at:
Shipping will be added to cost.